service details
Relocating to new office space could be an exhausting and difficult task to perform, as your office goods are fragile and bulky i.e. computers, UPD, network equipment, projectors, monitors, office furniture, etc. Without help of packers and movers, it would be very hectic as the risk of damaging your office goods are high. It's best to leave it to a professional and make your shifting smooth and stress-free.
Supreme Movers and Packers carry out shifting tasks professionally using latest techniques and suitable equipment. We deliver all kinds of services like local shifting, domestic moving, full moving service, partial shifting service, disassembling, packing, loading, shifting, unloading, unpacking, reassembling, etc. We perform any type of difficult relocation task comfortably and securely without causing any damage or loss to your goods/property. We will reduce your physical and mental stress, as well as time and money.
Office Shifting Services We Offer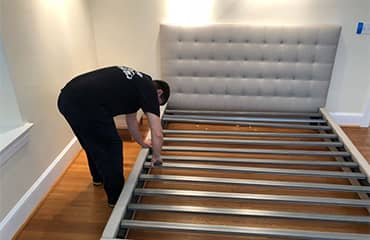 Disassembly-Reassembly
Our well-trained laborers will follow the apt procedure to dismantle and reassemble bulky or fragile goods like furniture, projector, monitors, etc., to ensure safe packing and easy loading-unloading.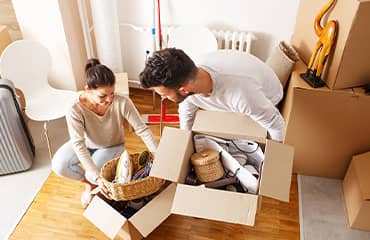 Packing & Unpacking
Our skilled laborers crew is capable of packing and unpacking office goods at your doorstep in less downtime.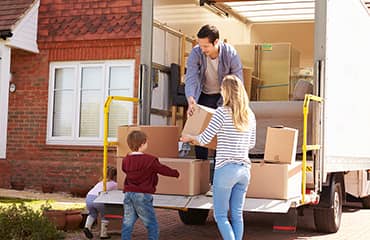 Loading-Unloading
We handle loading-unloading tasks professionally using suitable techniques and modern goods handling equipment to carefully load and unload your goods into the truck.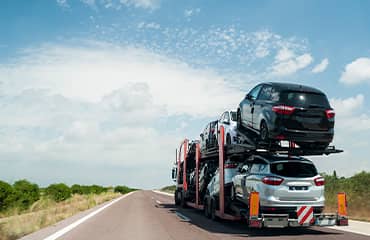 Warehouse Facility
If you're moving your workspace to a different city, we provide storage facility upon your request along with insurance coverage. We have 24/7 CCTV surveillance to ensure the maximum safety of your goods. You can store your office goods as long as you need, and you will be charged on a daily/weekly/monthly basis.
Process of Office Shifting
Disassembling
To accommodate your office goods properly in the truck and ensure their safety, we will dismantle large/fragile items following proper guidelines and using apt tools at the origin.
Packing
All your office goods will be categorized and packed as per their packing requirements, safely using best quality packaging supplies like bubble wrap, fiberboard boxes, foam guards, etc.
Loading
We use the necessary tools and techniques for loading your belongings into suitable truck and place them properly to make adequate space for all other things so that they don't get damaged during transit.
Transporting
Your office goods will be transported safely from origin to destination via the best route, to deliver your goods within the discussed time.
Unloading
We will unload all the goods at your doorstep using the necessary equipment to ensure all your things are safely unloaded. You must cross-check all the delivered items with your checklist to keep track of your goods.
Unpacking and Reassembling
We will unpack all your office goods and reassemble them at your destination, quickly check for damages, so that you can claim insurance instantly.