service details
Home shifting is one of the most tedious and stressful tasks that we all have to do sometime in our life. Without proper planning, your overall shifting experience will be very hectic, and there are a lot of risks involved too. It's best to leave it to a professional and make your relocation smooth and stress-free.
Supreme Movers and Packers carry out shifting tasks in a professional manner using advanced techniques and modern equipment. They mostly deliver all kinds of services like local shifting, domestic moving, full moving service, partial shifting service, disassembling, packing, loading, shifting, unloading, unpacking, reassembling, etc. We perform any type of difficult task comfortably and safely without causing any damage or loss to your goods/property. We will minimize your physical and mental stress, as well as time and money.
Household Moving Services We Offer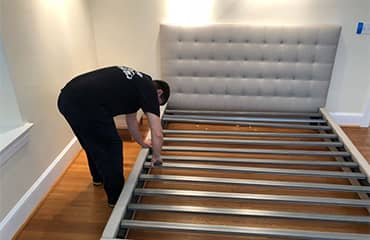 Disassembly-Reassembly
Our trained laborers will follow the right procedure to dismantle & reassemble bulky or delicate items like refrigerator, TV, AC, and so on to ensure safe packing and smooth loading-unloading.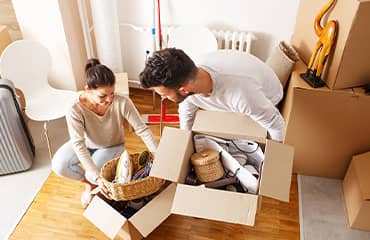 Packing & Unpacking
Our skilled moving crew are capable of packing and unpacking goods at your doorstep in less time.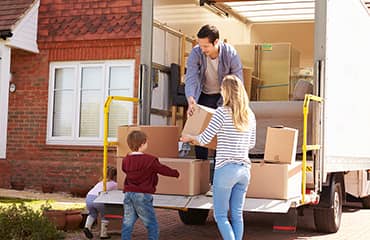 Loading-Unloading
We handle loading-unloading tasks professionally using best techniques and modern handling equipment to cautiously load and unload your goods into the truck.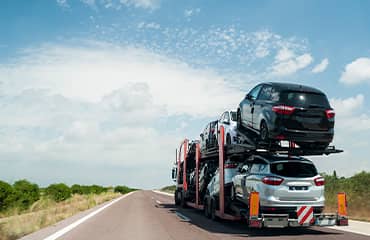 Transport
If you decide to shift by yourself, you can book a suitable truck from us and reliable laborers for assistance. Our trained laborers can professionally perform all tasks from start-to-end.
Home Shifting Process
Disassembling
To accommodate all your goods properly in the truck, we will dismantle bulky/delicate items following proper guidelines and using right tools at the origin.
Packing
All your households will be packed as per their packing requirements, safely using supreme quality packaging supplies.
Loading
We use necessary tools and techniques for loading your belongings into suitable truck and place them appropriately to make adequate space for all other items so that they don't get damaged during transit.
Transporting
Your goods will be transported safely from origin to destination via the best route, to deliver your goods within the discussed time.
Unloading
We will unload all the goods at your doorstep using the necessary equipment to ensure all your things are safely unloaded. You must cross-check all the delivered items with your checklist to keep track of your goods.
Unpacking and Reassembling
We will unpack all your goods and reassemble them at your destination, quickly check for damages, so that you can claim insurance instantly.