service details
We offer complete logistics solutions for relocating commercial spaces, transporting cargo, or businesses wanting to ship merchandise from warehouse to customers. We include the complete process starting from packing, labeling, transporting, warehouse storage, as well as delivery of the goods. At Supreme Movers and Packers, we have an experienced team of logistics team who are well-coordinated and follow up with every other team to ensure timely delivery of the goods to the end customers. We carry out professional logistics services using appropriate transport vehicles, as well as modern techniques and apt equipment depending on the type of goods being shifted. We deliver you quick and affordable packing moving services, along with insurance coverage and warehouse facilities.
Logistics Services Offered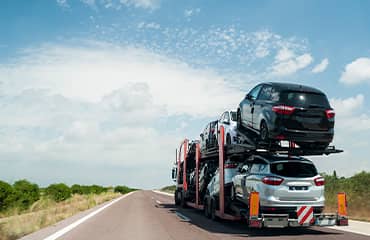 Best-fit Transport Vehicle
Depending on the logistics requirement and type of goods to be relocated or transferred from one place to another, we will suggest a suitable truck which will be best fit for quick and secure transport & delivery.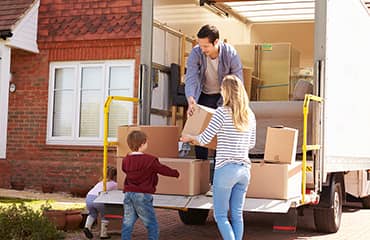 Loading-Unloading
We will carefully load and unload your goods into the warehouse or at the destination using best techniques suitable material handling equipment into the truck.
Insurance Coverage
We offer insurance coverage for your logistics, so if there is any damage caused to your goods or any of your things are missing, you can claim compensation.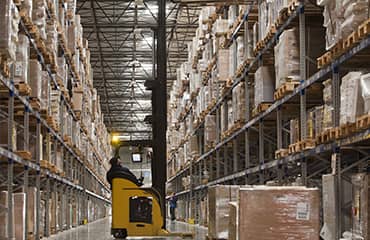 Warehouse Facility
We provide storage warehouse facility upon your request along with insurance coverage. We have 24/7 CCTV surveillance to ensure the maximum safety of your goods. You can store your household/commercial goods as long as you need, and you will be charged accordingly.
Process of Logistic Shipping
Packing & Labeling
We packing and labeling services for all logistics and all sorts of goods with specialized packing materials and techniques that help to store and transport the goods without any damage.
Loading & Unloading
We carefully load all your goods using apt handling materials like forklift, slide shifter, belt conveyors, moving dollies, etc.
Warehouse Storage
We provide storage service for household or commercial goods as per your request and will charge for them accordingly. Our storage warehouses are fully secure with CCTV surveillance, and best security systems, we also provide insurance coverage.
Transport & Delivery
Depending on the goods to be transported and the required destination at which goods have to be delivered, we will create a plan and ensure timely delivery to the doorstep.