service details
The happiness and excitement of relocating to a new city are always ruined when you think of the complete packing-moving process. Domestic shifting is not possible without the help of packers and movers. While hiring movers it's important to get a clear idea of the complete shifting process and the services that might be required.
Relocate every valuable household item with full safety anywhere in India with Supreme Movers and Packers. We are well-experienced and fully equipped to deliver you fast and affordable long-distance home shifting services, office relocation, and bike/car transport, along with insurance coverage and warehouse facilities.
We have been serving intercity relocation services from last 15 years and have dedicated transport system for Bangalore to Hyderabad, Bangalore to Chennai, and vice versa. We have been delivering safe and affordable city to city moving services all over India.
Domestic Relocation Services We Offer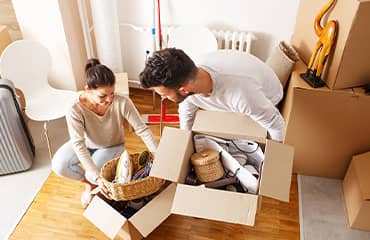 Packing
We pack all your goods as per their packing requirements. As the moving distance is long in domestic shifting we do multi-layer protective packing using superior quality packing materials like bubble wrap, plastic wrap, corrugated cartons, hard cartons, packing peanuts, packing foam, moving blankets, and so on, to ensure complete safety of your belongings.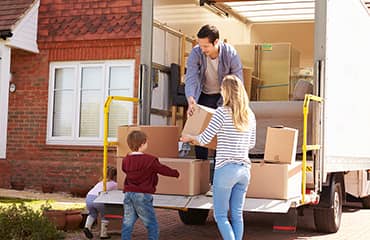 Loading & Unloading
We cautiously load and unload your goods using apt goods-handling equipment like hand-truck, slide-shifters, furniture dolly, moving blanket, ropes, etc.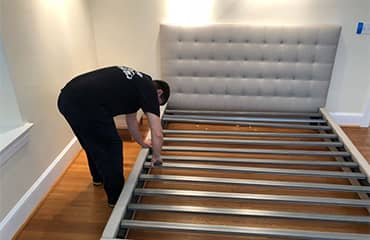 Disassembly
Our skilled laborers will carefully dismantle bulky/fragile goods following the right procedure and using proper tools so that they can be packed appropriately and arranged in the truck so it takes minimum space.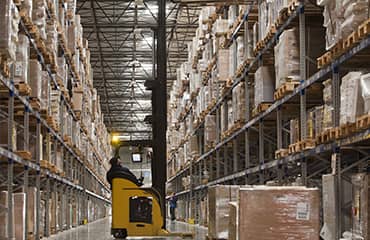 Warehouse facility
We provide storage facility upon your request along with insurance coverage. We have 24/7 CCTV surveillance to ensure the maximum safety of your goods. You can store your household/commercial goods as long as you need, and you will be charged on a daily/weekly/monthly basis.
Domestic Relocation Process
Pre-move survey
We conduct a pre-shift survey by personally visiting your home to do a complete walkthrough and take inventory of all your moving items. We will make note of your exact requirements in detail and provide an accurate cost estimate accordingly.
Disassembly
Our laborers follow proper guidelines and use the right tools to systematically dismantle your large goods before packing, for safe loading and unloading.
Packing
We use top-quality packing materials and do multi-layer packaging to ensure damage-free relocation. We pack your belongings and label all of them, so it's easy to identify.
Loading
At Supreme Movers and Packers, we use apt handling equipment to ensure safe loading of your goods. We have a checklist to keep track of your goods.
Transportation
We provide suitable trucks based on the number of your goods. Whether you choose shared or dedicated truck, we will deliver goods at your doorstep according to the scheduled time.
Unloading
Our laborers are skilled and will carefully unload all your goods at your doorstep, using appropriate handling equipment. We cross-check with our inventory during unloading to keep track of your goods.